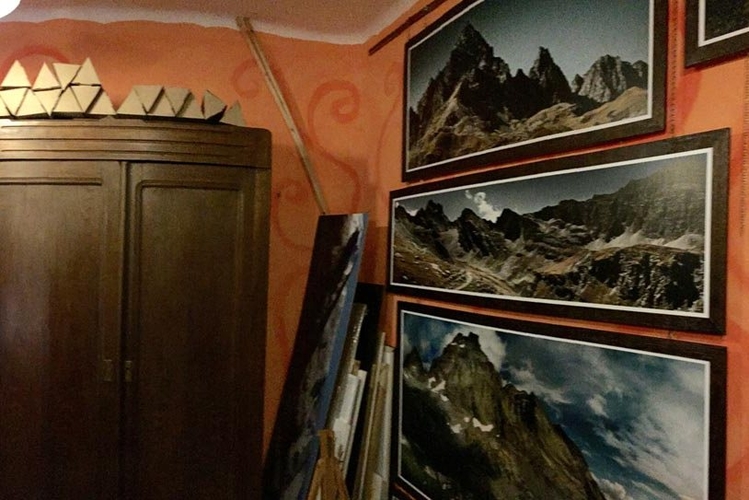 MATTEO FOSSATI

Graduated in Advertising Illustration at the European Institute of Design in Milan, I work as a graphic between Liguria and Piedmont.

I've always lived in Ormea and always frequent the mountain.

The views, the smells, the lights, the feelings that I feel when I walk, when I run or when I stop at the top are always different, filtered by my state of mind on the go.

What I represent in the pictures is nothing more than that;

sometimes melancholy, sometimes arrogant, others spectacular.
The camera is one of the tools that allows me to be able to depict what I see and hear.

A set of techniques and knowledge of image processing methods lead to the exact portrayal of the subjects.

The lens system and the sensitivity of the cameras can certainly not be compared to the human eye and its perfection of perception of light and transformation processes.

I think this premise is a duty to invite you to view images with different eyes.

What we observed is what I have seen with my eyes and my heart.

THE MOUNTAIN

So dear to me because of conquered lands and soul of the body, how dear and necessary it is for me to have observation points of the ever-changing world.

The mountain for me to climb, go downhill, discover, suffer, enjoy a vantage point.

The mountain for me is 'do not have the ground under the feet';

to look down amazed at how such a familiar territory can give me unexpected views and please me for being painstakingly a very personal point of view.

Look up and have the desire to rise even a little.

LIGURIAN ALPS

The first peaks of the Alps above two thousand meters are in the Ligurian Alps.

Precisely vary between 2000 and 2600 meters.

This language of the Alps that bends eastward to continue towards the Apennines offers glimpses of high altitude and at the same time marine atmospheres perhaps seen in other places in the mountains.

In love and deeply linked to them through these places with renewed wonder because in constant flux.

I selected some images dearest to me.

Another thousand have flown away.

THE MONVISO, STONE KING

Monviso, from the Ligurian Alps, with arrogance let you always see it, on the horizon: in the middle of a valley or on top of all the peaks.

Unique, for those who see it always on the horizon;

great, great indeed, for anyone who approaches him.

There are no words to describe a so eloquent trademark.

Steep, dark, scary … and suddenly sweet, bright, relaxing.

Each side transmits different emotions, sometimes conflicting.

Every detail is worthy of observation and wonder.

Those who walked before him or who only has always observed from a distance but he always dreamed of being there, knows this feeling, this permanent state of pleasant surprise.