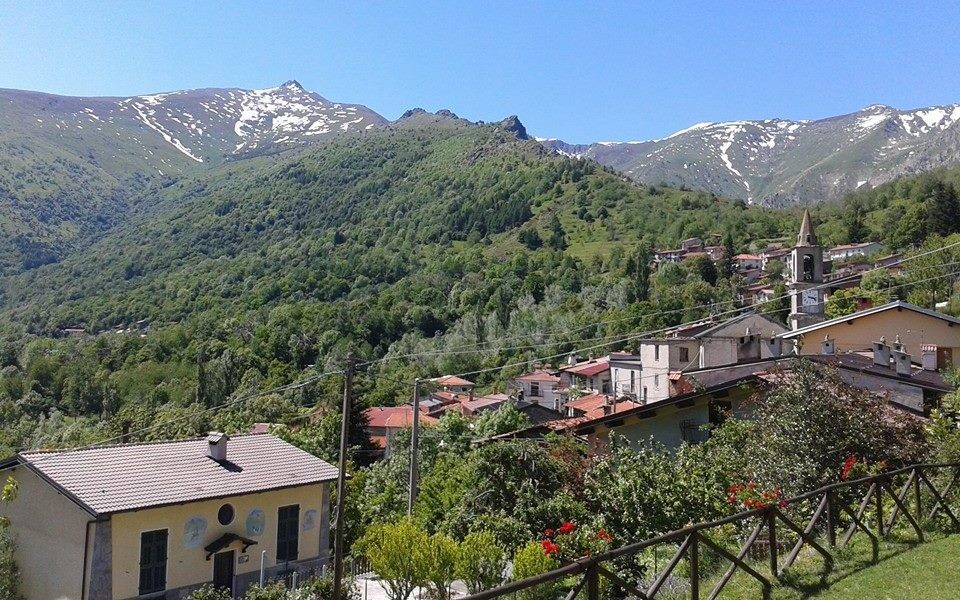 The refuge is located in the center of the town of Chionea in the wide Chiapino Valley which originates from the slopes south of the Pizzo Ormea

which, with its broad mountain flanks, characterizes the scenery.
Pizzo d'Ormea is a mountain in the Ligurian Alps (2,476 m) and offers many opportunities for enjoying the mountains, both in winter and in summer.

The refuge has 8 beds (dormitory) with the availability of free Wi-fi internet access. The ground floor restaurant area serves genuine and homemade cuisine.

Featuring a large outside space, the refuge can be reached by car or shuttle from Ormea.
TREKKING
Easy and pleasant excursions can be made near the Refuge Chionea.
We also arrange guided tours with the possibility of wildlife sightings.
SNOWSHOEING
The different paths ideal for hiking with snowshoes located near the Refuge Chionea let to cross snow-covered meadows and woods where you will be protagonists of a natural and untouched setting. Required equipment available in refuge.
SKI MOUNTAINEERING
Chionea, located in the wide Chiapino Valley, offers beautiful ski touring trips in extremely beautiful and wild areas, which originate from the slopes south of the Pizzo Ormea.
Required equipment not available in the refuge.
MOUNTAIN BIKING
The territory offers itineraries for MTB of varying difficulty (easy – medium – hard) and road cycling paths with different degrees of complexity.