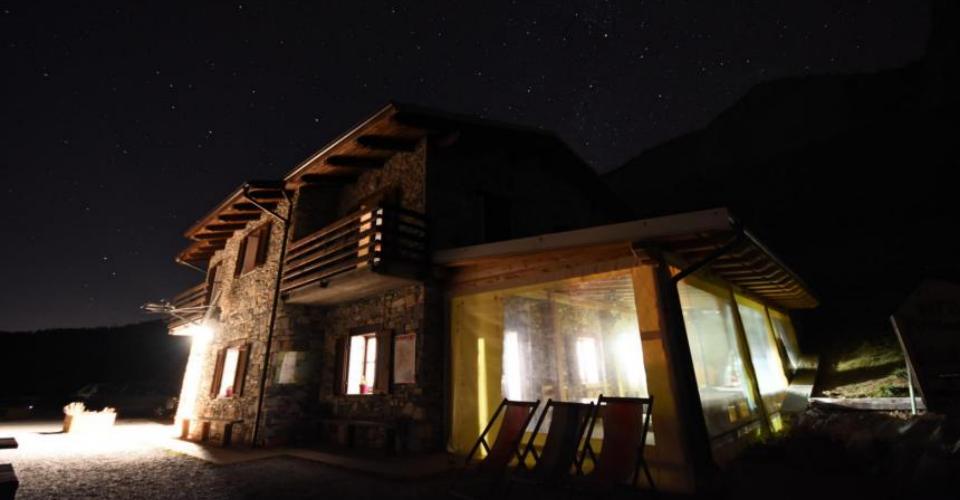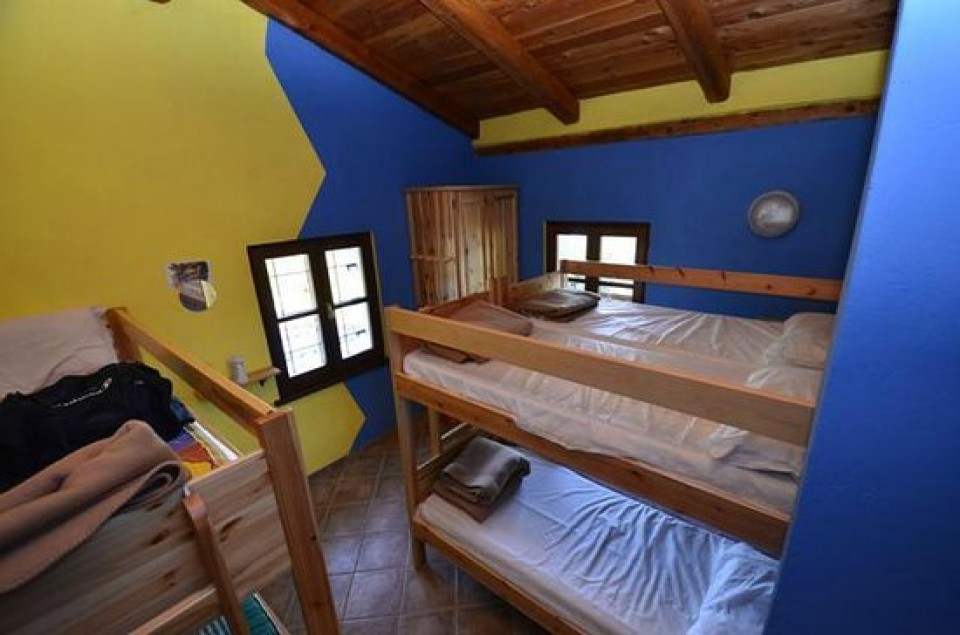 The Refuge Pian dell'Arma, 1350 above s.l., is located under the barricade rocky of Rocca dell'Arma, at the foot of Mount della Guardia and Mount Armetta, on the Alta Via of the Ligurian Mountains, the Via Alpina and the Alto Tanaro Tour.

Located on the head of the Alto Tanaro Valley, it can be reached by foot through many trails or by car.

It has 22 beds placed in rooms for 6 and 10 persons. The refuge organizes days devoted to environmental education and walks for schools depending on the age of children or teens.

Equipped with solar panels heating, the refuge can be easily visited even in winter. A dirt road leads off by

300 

mt.

from the provincial road Ormea-Caprauna easily reaching it, or through the path that leaves from the village of Caprauna, or from the step of the same name.
The property develops over two floors and

features 3 toilets for common use, including 2 toilets for

disabled people

(one ground floor and one on the first floor).

RESTAURANT BAR
Dining room and dehor area are home for a total of 80 table seats dedicated to working lunches and dinners in complete privacy, full bar service and beds are divided into 4 rooms.

The facility is also equipped with an outside access ramp for the disabled, from the ground floor to the first floor.
Typical mountain cuisine.

Availability of gluten-free products.


Sales of typical agro-food products in the various seasons when it is possible to find them.

Wi-Fi internet.


Pets allowed.
Our challenge is to create a cuisine with the lowest possible environmental impact, without sacrificing the pleasure of the culinary delights.

From water saving to energy, from composting to the vegetable garden, the task is to use local products to rediscover the typical dishes.

The refuge joined the Rapa Caprauna

Slow Food

garrison.
ACTIVITIES
School holidays of one or more days to let children and teenagers aknweldge the moutains.

Nordic Walking courses: we organize periodic courses to learn walking with sticks.

Instructor always present in the structure and possibility to rent sticks.


Themed weekends for canyoning, yoga, climbing on the shelter cliff with 65 climbing routes, photography courses and meditative walks.

Possibility to rent electric mountain bikes at the refuge.


Trekking and snow walks with snowshoes rental.