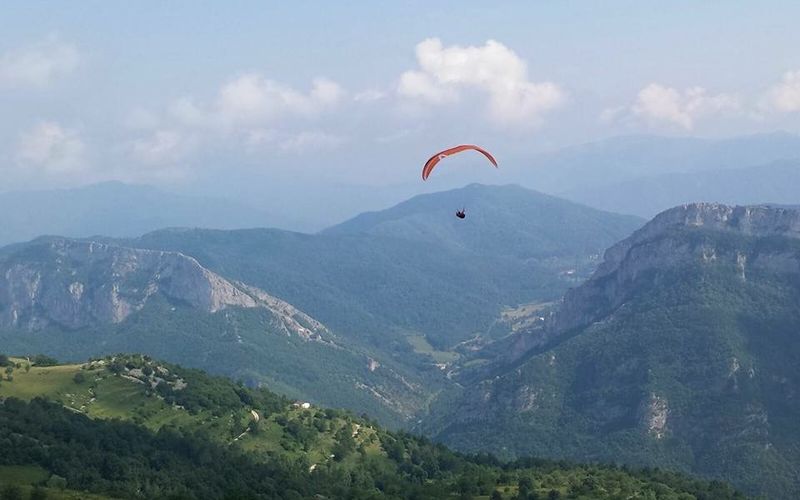 When you walk on the Earth after flying, you look into the sky because you were there and want to come back.
Leonardo da Vinci
Do you want to try a unique thrill in maximum security?
Would you like to admire the beauty of the sea and the mountains of Liguria in flight?
Do you definitely want to impress giving an emotion to a person dear to you?
Do you want to capture this experience in a video in flight?

After the flight you can easily feel the desire to learn to fly autonomously, in this case we can follow you up to the Flight Certificate achievement, thus realizing your dream.
FREQUENTLY ASKED QUESTIONS
Q – Who are the pilots?


A – Pilots have decades of experience, insured

and equipment checked.
Q – Where are the flights held?


A – Localtions vary, just to be able to ensure different kinds of emotions.

Along the Riviera: Andora, Laigueglia, Alassio, Finale, Noli, Bergeggi. Sea Alps: Mendatica, Alto – Nasino, Ormea

Q – In what season we can fly?


A – the mild climate allows you to fly all year round.

In the summer period usually it is forbidden to land on the beach, but in less than 30 minutes you will be going in the hinterland, where you can fly all year round.

Q – How to dress to flight?


A – It depends on the season and the place, it's like for going on a scooter. A

norak, boots, glasses ….

motivation and a little courage.

The helmet is provided by us.

Q – What should I do to take off?
A – At take-off the pilot, in a few minutes, let you learn point to point the entire flight sequence that you are about to undertake, and the few simple rules you are invited to abide.

Q – What is the feeling of detachment from the ground?


A – It feels to float in the air, as if it were hanging from a solid swing.

Our pilots will take you on your first flight only when the air is very calm.

Q – How long is a flight?


A – Depends on the location, the weather conditions and your desires.

However, from 15 to about 30 minutes.

Agreements possible for  longer periods.

Q – What should I do to fly autonomously?


A – You can participate in our "flight approaching days" in which you will be explained to all aspects, practical and bureaucratic.

Without this you can subscribe to courses held by federal instructors, who will guide you with passion and skill to achieve your beautiful dream.