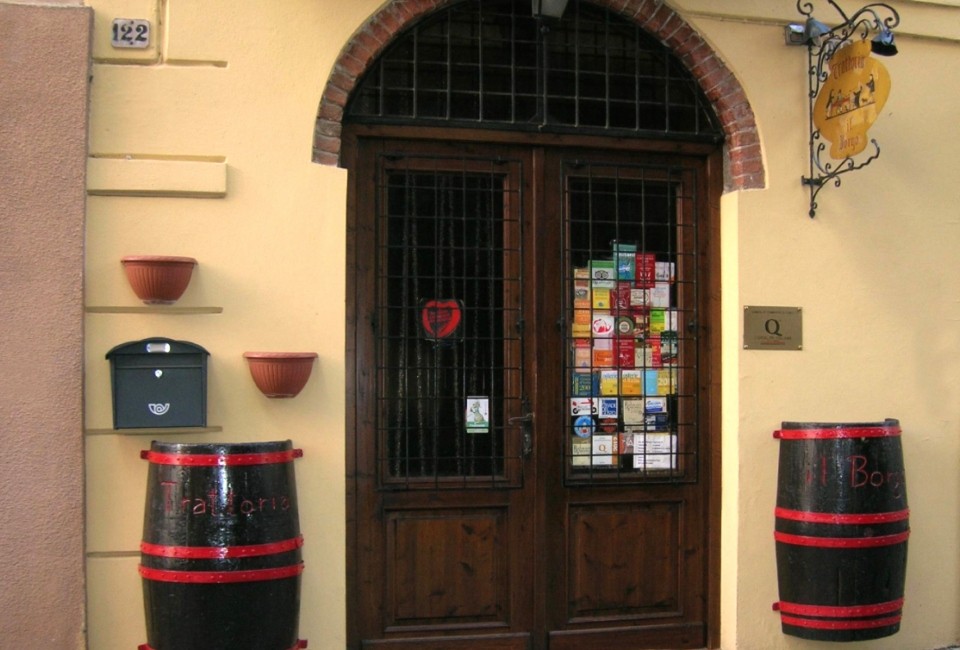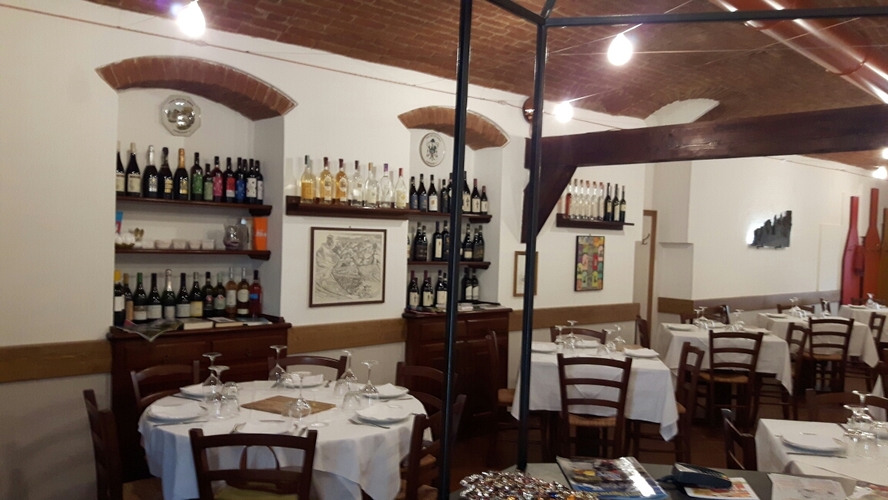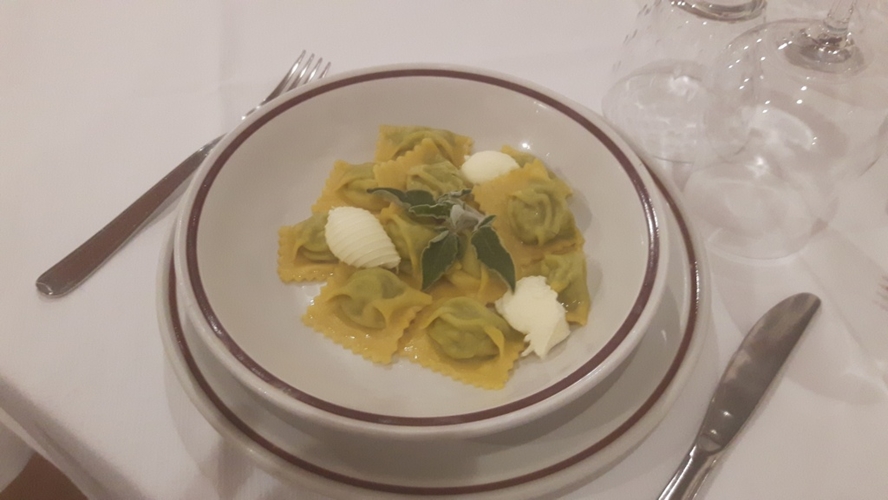 The Borgo tavern is characterized by a cuisine linked to the Ormean culinary tradition. The dishes recall the flavors of a time, cooked with local and seasonal products. You can enjoy ravioli and tortelli "di Cin", the typical filling made from spontaneous herbs, potatoes, succulent leeks and cream; its flavor change by season depending to the quality and quantity of herbs used: the more they are, the more delicious is the taste.
Another dish tied to tradition is the "Fozza": the bread of our grandmothers, once cooked on the stove plate; it is proposed with slices of lard or with a tear of "Bruss", a creamy fermented cheese. Plate worthy of note also is the white polenta, or polenta saracena, made with potatoes, white flour and buckwheat flour.This polenta is tasted with a leek-based sauce, porcini mushrooms and cream. Field herbal omelette and rice and herbs cake with sugar-flavored leaflets are other traditionally appreciated dishes.
Soused trout, coming from the clear waters of our local creeks, is an alternative to meat dishes that can be enjoyed in our tavern (stewed braised veal, rabbit's nuggets in Arneis, braised beef with Ormeasco wine, oven goat beef, rosemary lamb, roast beef, deer and roe deer).
Next to ravioli and white polenta, the tavern proposes fondue green raviolini, maize pappardelle with sausage meat sauce, noodles with wild spinach with rabbit or braised beef meat sauce, chestnut noodles with butter, marjoram and hazelnuts grain, green gnocchi with raschera or delicate goat creams, raschera lasagnette.
Potatoes, basic product of local cuisine, show all their versatility in the tavern typical dessert "potato cassatina", which is particularly appreciated. Ormea's sweet pastries served with a warm and sparkling eggnog make up the end of a traditional meal. Piedmontese Bunet, cream cooked with berries, seasonal fruit and seasonal parfaits, soft cake of apples and hazelnuts are our other desserts really appreciated by customers.